What exactly can you fit inside a 20-foot shipping container? Perhaps more than you'd think. Some people turn their 150 square-feet of floor space into spacious remote offices. Others add two or three work stations to create a space-efficient mobile office. We put together some sample floorplans for small shipping container offices to help you get a sense of the scale and possibilities.  It turns out you can do a lot with a little space!
A Spacious Single Office or an Economical Co-working Space
You're starting out small for your new business, but you still need a quiet space to handle emails and think. A 20-foot shipping container office has ample room for a desk, filing cabinets, and whiteboards. There's even space for a half bathroom.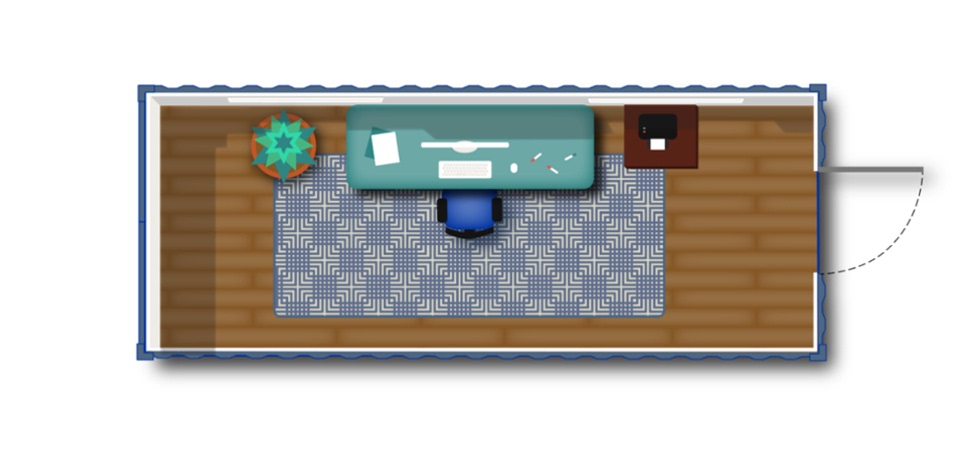 Container offices also feel anything but small when they become a sanctuary just outside your home. Or maybe your business is scaling up, and you need to be at the job site or warehouse. Conex offices keep you close to the action as you build. If you plan on moving into something more permanent in the long term, you can always relocate and repurpose your container office.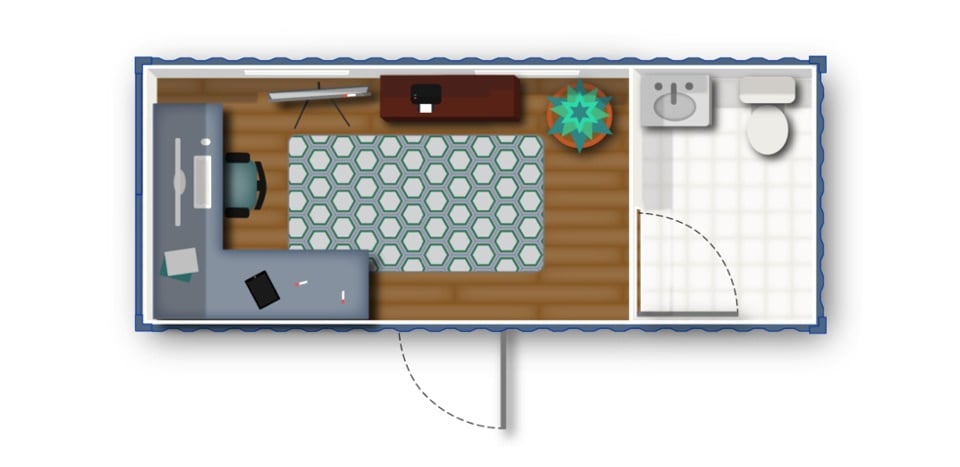 If you need to maximize the utility of every square-foot, you can also place two to three work stations in an open 20-foot shipping container office.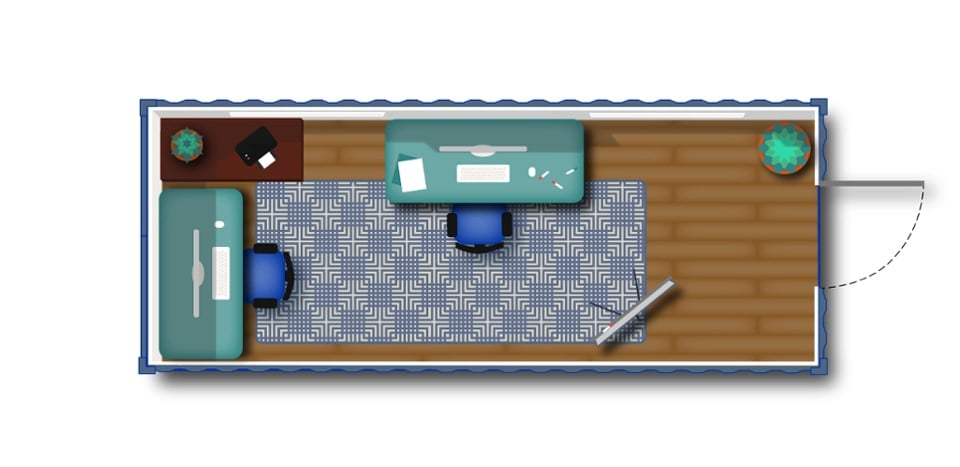 A Small Shipping Container Office Floorplan with Attached Storage Space
Run your business with storage just a few steps away. A 20-foot shipping container divided into an office and a storage space enables you to handle the paperwork with inventory close at hand. Whether you're a kayak shop handling billing in the front and storing life jackets in the back, or a executive travel, construction consulting company protecting tools from the rain as you juggle permits, this floorplan keeps space versatile. You can even add a door between the storage and office for fast access.
A Small Sales Office Floorplan that Makes a Big Impression
Even if an apartment or condo is still under construction, agents can start leasing units inside a polished shipping container sales office. Attached bathrooms are a huge upgrade over porta-potties for prospective buyers and employees alike. Interiors with high end vinyl floors, windows, and your choice of dry wall or cabinet grade wood paneling show businesses in the best possible light.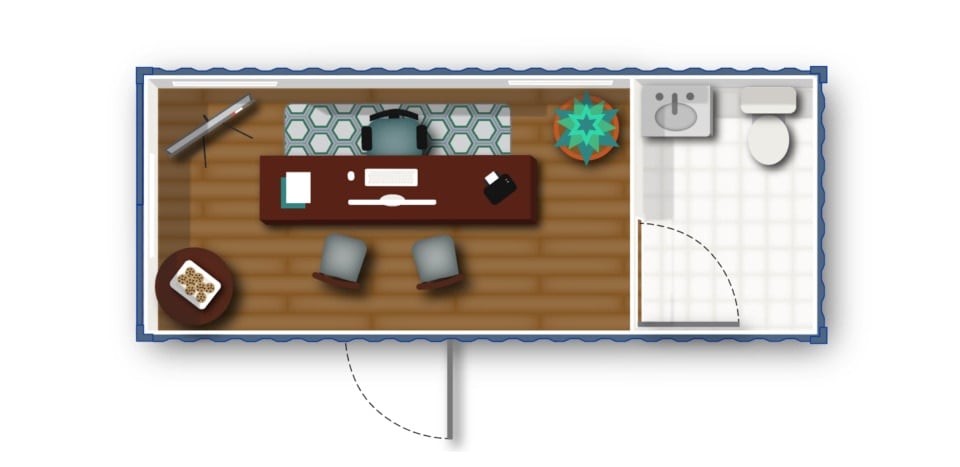 A Modular Conference Room
Add a modular conference room where you can guarantee quiet and privacy. 20-foot shipping container conference rooms can comfortably host six people plus a teleconferencing system.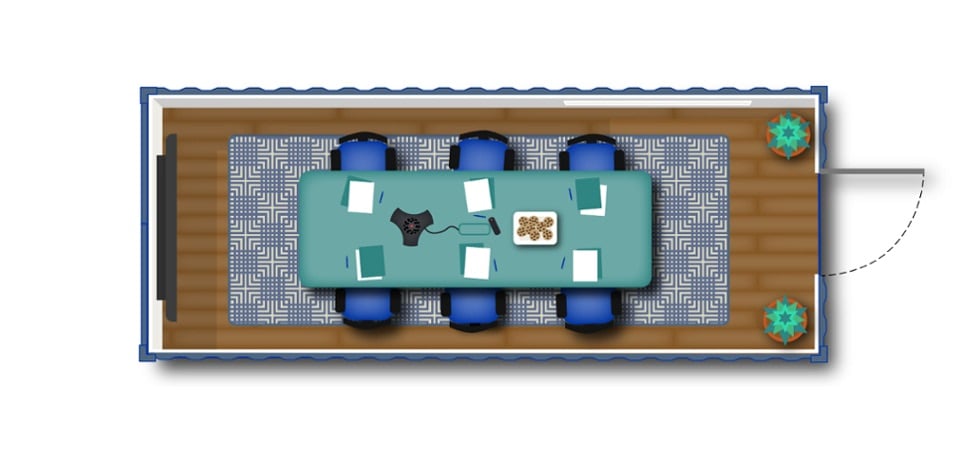 Office space is just the beginning for the 20-foot containers. Check out our other floorplans and use cases:
Standard office floorplans in 20 and 40-foot containers
Portable locker rooms
ADA compliant restroom buildings